Manager
Monika Trzcińska, Ph.D., Prof. of NRIAP
e-mail: monika.trzcinska@iz.edu.pl
phone: 666 081 381
---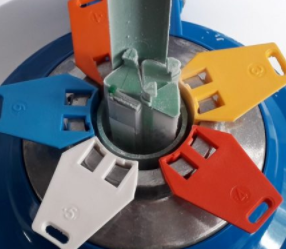 Research, research and development, implementation, dissemination works and training
animal sex regulation, semen evaluation and flow cytometry,
in vitro production of embryos and culture of somatic cells,
animal transgenesis for the needs of breeding, pharmacy and medicine,
somatic cloning of farm animals,
cryopreservation of oocytes and mammalian embryos,
the use of reproductive potential of sheep and goats,
biotechnological methods of pig reproduction.
Conducts the tasks in the field of monitoring of threats from the point of view of biotechnological safety in relation to genetically modified organisms.
Runs the National Bank of Biological Materials, where biological material of farm animals (in the form of semen, embryos and oocytes) is collected, stored and systematically completed.